The Recruitment Process
The Recruitment Process
In order to join Humberside Police as a Special Constable you will have to successfully complete our recruitment process. There are 6 stages to our recruitment process all of which you must attend/pass before you can join us.
Below is a brief outline of the 6 stages, however, when you attend the Presentation Event you will be given more detail of the process.
1. Eligibility Requirements
The First Stage of the recruitment process is going through our eligiblity requirements document and ensuring you meet all of the necessary requirements.
You can find the eligibility requirement document here.
2. The Application Form
You will be asked to complete your Special Constabulary application form. It is important that you complete this fully in order to proceed.
Your application form will be assessed to ensure you meet the eligibility requirements and your answers to the competency questions will also be marked. You therefore you need to take care when completing this section, such as spelling and grammar. A copy of the competency for Special Constables can be found here to assist you with answering these questions.
You will also be asked to submit photos of your tattoos with your application. We require one close up of all your tattoos and one at a distance so we can see where the tattoo is located. We need to consider every tattoo regardless of visibility or not. The eligibility of tattoos can be found within the Eligibility Requirements section.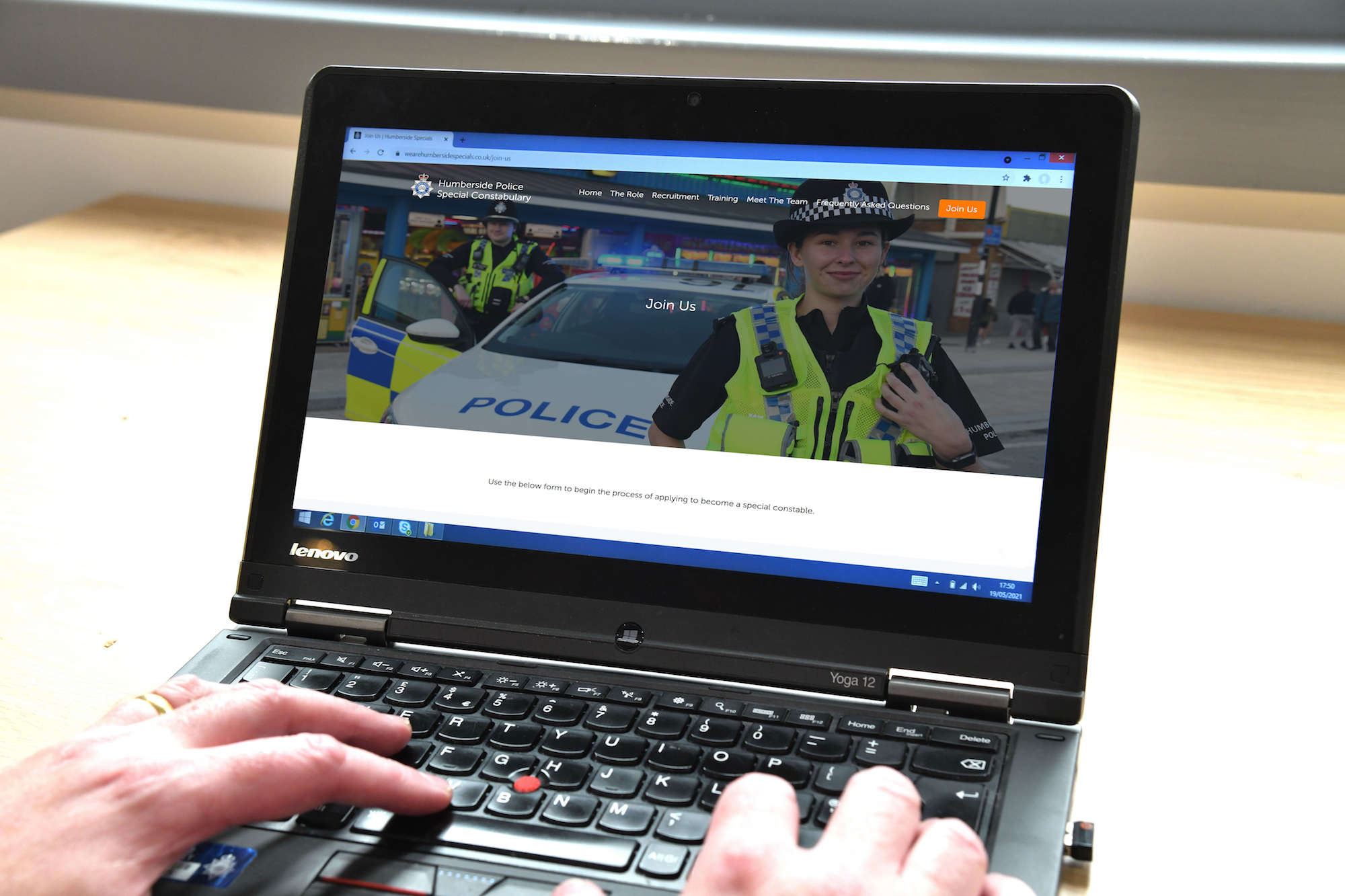 3. The Recruitment Workshop
These events are fantastic opportunities to gain further insight into the Special Constable role, meet current Special Constables and learn about the recruitment process and how we will deliver your training. There will be a brief presentation that includes eligibility and the pre-employment checks, then a question and answer session at the end.
These will be run between the recruitment opening dates and will be advertised on our website and through social media. You will be asked to register your interest to be invited to one of these events.
4. Interview
If you are successful with your application form, you will be invited to participate in our in force interview process. The interviews take approximately 45 minutes and are chaired by our Special Superintendents and an independent member on the panel.
The interview will consist of a number of questions which will be marked using our force interview marking system so we are able to assess your suitability as a Special Constable.
5. Pre-employment checks
If you pass both your BSQ and the inforce interview, we will receive a conditional offer pending our pre-employment checks. As a Special Constable candidate, you will need to complete the following checks.
References
We will send you a consent form and a form for you to complete stating who we can contact for a reference. Although employment references are the preferred choice, we understand that, not everyone will be able to provide this. Therefore educational references and character references will be accepted.
6. The Job Related Fitness Test
You will be asked to attend a fitness test with our Operational Police Training Team at Warners Gym in Hull.
The fitness test comprises of a bleep test only.
The 15m MSFT involves running up and down (a shuttle run) a 15-metre track. It is timed against a series of audio beeps and the participant must 'beat the bleep' and complete the shuttle before they hear the sound.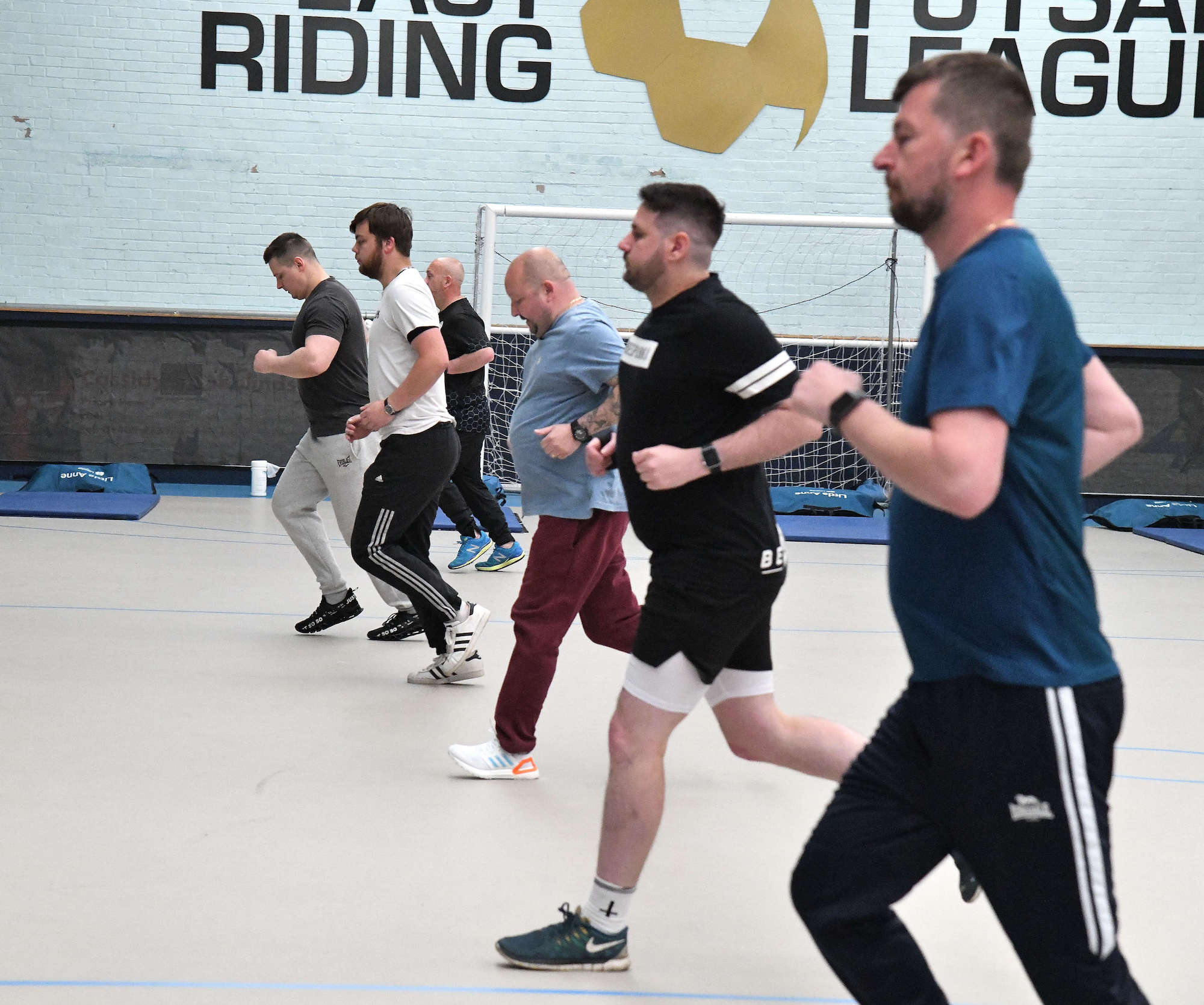 Offer of a place on the next available training course
Once you have completed and passed the 6 stages above you will be invited to attend the next available training course.
Now have a look at The Role page which will give you an understanding of the role and training of a Special Constable.